Tactical Belt Force Belt Lite BT20
Tactical Belt UTactic FORCE BELT Lite BT20 consists of two parts - an inner trouser belt and an outer waistband. Such functional structure allows to rigidly fasten the belt and prevent its free spinning, and also to secure attachable gear along the entire length of the belt.
The inner trouser belt is fastened by means of VELCRO, it is guided into the belt loops of trousers and has VELCRO (hooks) on the outside. The outer waistband has VELCRO (a loop) on the inside. The design when the outer waistband is placed over the inner belt (fixed to pants) allows to easily take off the belt together with the gear attached to it.
The dual-folded main strap and two MOLLEPALS straps on the outer waistband can reliably secure various gear. The rigidity of the belt is achieved due to the layer of polymeric material between the two layers of the main webbing of the belt.
Tactical belt UTactic FORCE BELT Lite BT20 features a reliable buckle with an additional locking lock in the closed position.
Design features:
The inner belt and the outer waistband are connected via VELCRO along the belt length;
Two MOLLEPALS straps on the outer waistband;
Plastic triple lock buckle;
Adjustable belt length;
Double-layered nylon strap;
Outside Belt width - 50 mm.
Inside Belt width - 40 mm.
To determine the required belt size, use the following table: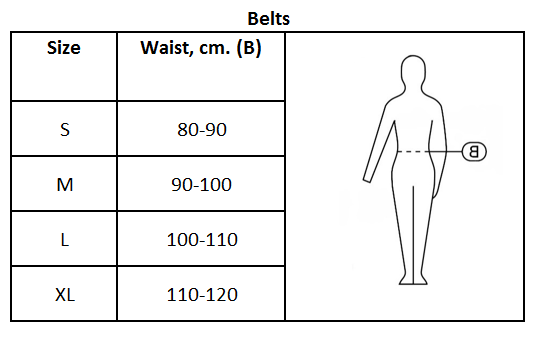 Customers who bought this product also bought: